Even if the "I want to start a shakuhachi", what good do you buy, what learn on his own, can not know how good When you have such as you or many.
This is a summary of the order to begin actually the shakuhachi a person is summarized in the Japanese instruments the media is doing a shakuhachi! !
This is not all, but it is written one way that is necessary is to get started the shakuhachi.
What is the "Shakuhachi" ?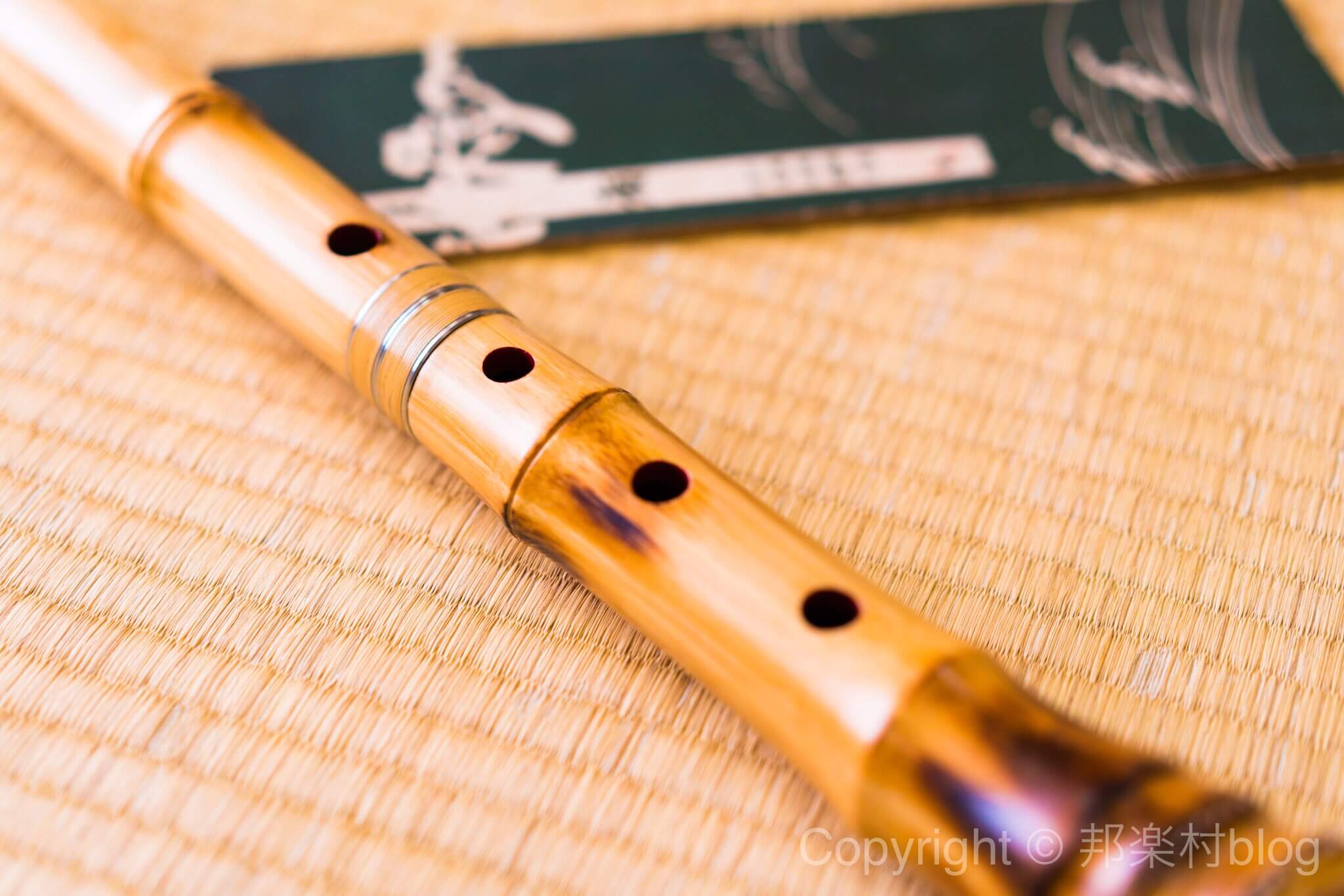 Shakuhachi in Japan ancient Japanese instruments, is a wind instrument in which one of the holes vacated four behind ago. It will be classified as a fellow of the air-lead musical instrument that does not fit the lead and mouthpiece.
The main material has been called from the length of "one feet eight cun" in bamboo and "shakuhachi". There is also the length of the non-one feet eight suns, but it is called the shakuhachi collectively.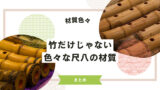 尺八は材質や種類が色々?色々な尺八をまとめてみました。
和楽器の中でも様々な素材を使用して作ることが可能な笛。 今回は色々な『尺八』に...
Charm of the "Shakuhachi"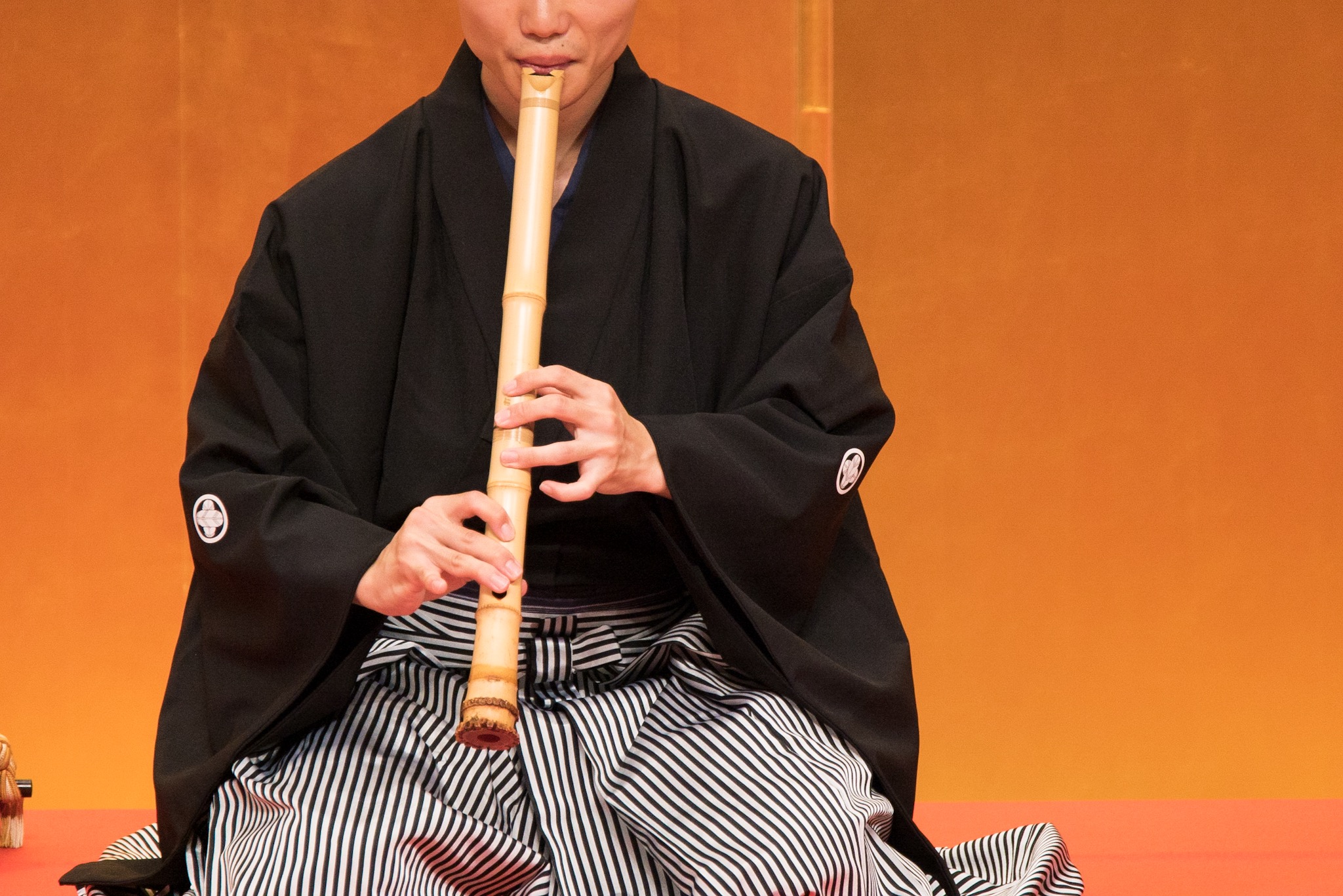 Shakuhachi has two main attractions. One is "Richness of sound" and the other is "Softness of sound".
It is often thought that there are only a few types of sounds because the instrument has only five holes, but it can produce various sounds like other wind instruments.
It's tone has softness, such as inflating the space. This softness is there is a unique atmosphere not found in other instruments. In addition, if become a good person there is a softness centered sound in, it played the sound, such as sounds to the body.
Is the charm of the shakuhachi is also of a wide range can accommodate up to contemporary music from classical music.
It is difficult to start I "Shakuhachi" ?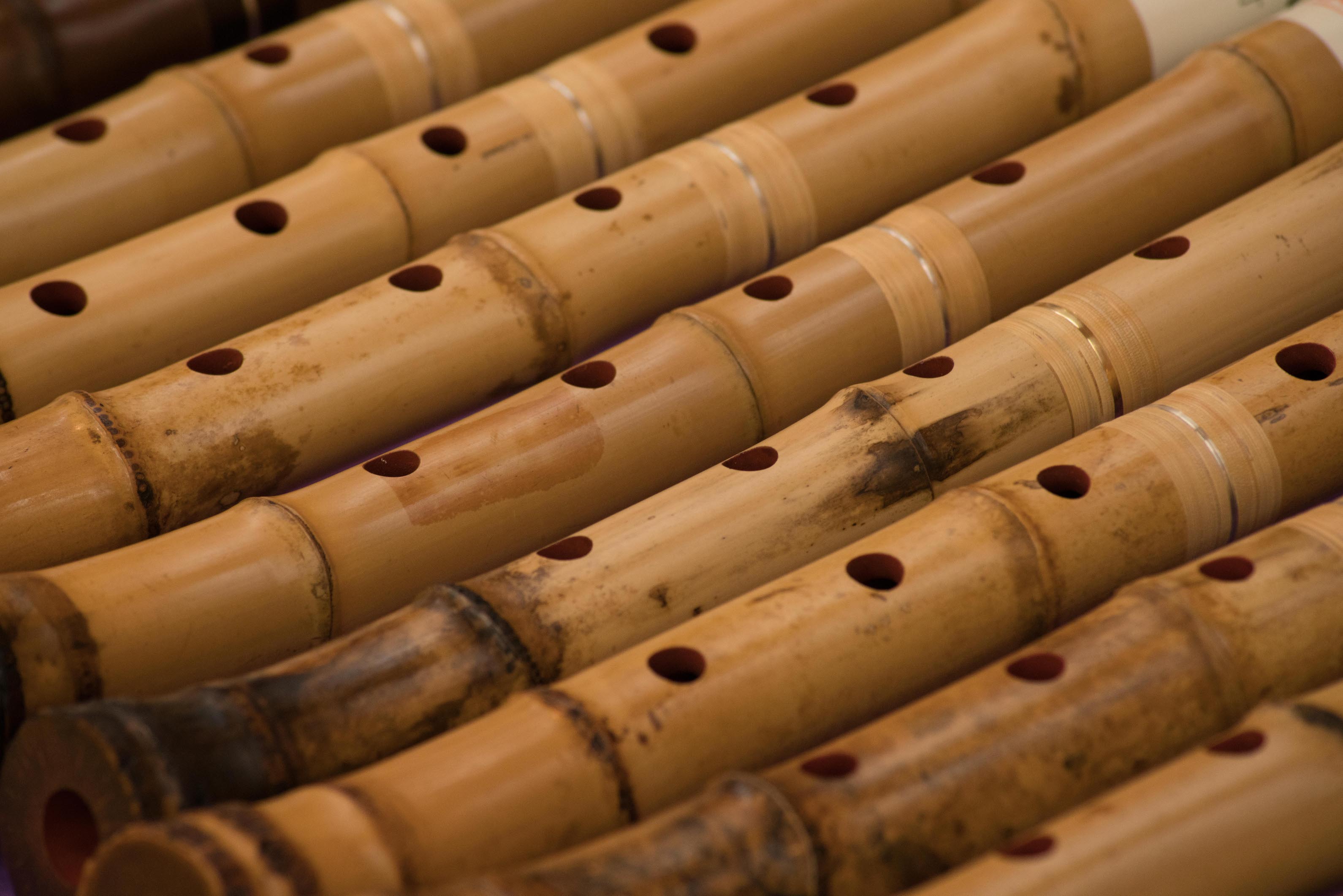 No, it's not difficult. but, shakuhachi requires a little practice until the get an accurate sound. Nevertheless, it does not mean very difficult if practice is required in other instruments and.
This difficulty also one of the shakuhachi of charm, such as a person of finicky easy addicted to the shakuhachi.
Style of shakuhachi
In Japan, a faction that plays is called a "Ryuuha" (流派). Ryuuha are closer to Style than Faction or School.
These are the same instruments, although the details of the playing method and the instruments are different.
And, Shakuhachi is there is a large Ryuuha of "Tozan" (都山) and "Kinko" (琴古) .
Or different score is how to write, there are differences in the fine part of the instrument, but it does not mean there is a big difference in blowing the way.
Or a Ryuuha that other to "Nezasa" (根笹流) as well, also have those who blow specializing in folk songs.
Those that align to begin the "Shakuhachi"
Shakuhachi compared to other Wagakki, the less things to align get started is characterized. It can start if only shakuhachi body Briefly, but will no doubt and align the following.
Shakuhachi (尺八)
Mouthpiece cap (歌口キャップ)
Tsuyukiri (つゆきり)
Shakuhachi Case
Instruction book
Shakuhachi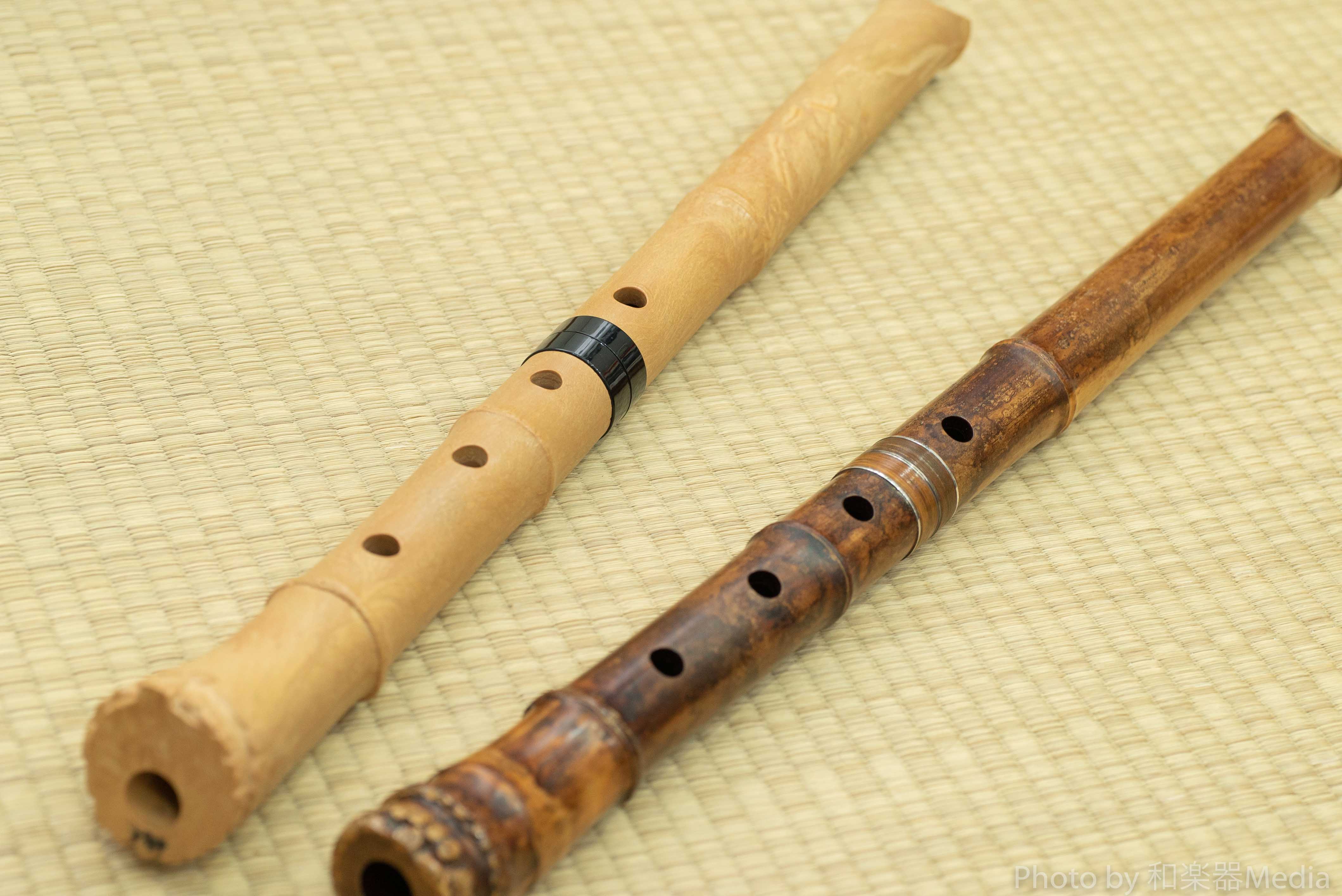 It is the Shakuhachi of first prepared.
Bamboo Shakuhachi is the main, but cheap it's bamboo shakuhachi 400 – 500$, is the price of around 1000$ thing to Good.
There is not much of a new shakuhachi for 50,000 to 60,000 yen. Auctions are the main. However, there is something bad in an auction, and I do not recommend it much.
If possible visits to the Shakuhachi of the workshop, we recommend that you buy directly.
However, because bamboo shakuhachi is hard to put a hand in the case of "first do let us", plastic shakuhachi is also recommended.
It's plastic of the shakuhachi is "shakuhachi Yu" (尺八 悠) is recommended. Plastic while a good shakuhachi to mold, is a craftsman one by one is because of the pipe manufacturing, pretty good sound of sound.
For the first time from the plastic of the shakuhachi, we have many also anyone who wants to buy the bamboo shakuhachi Once addicted, have been accustomed.
Mouthpiece cap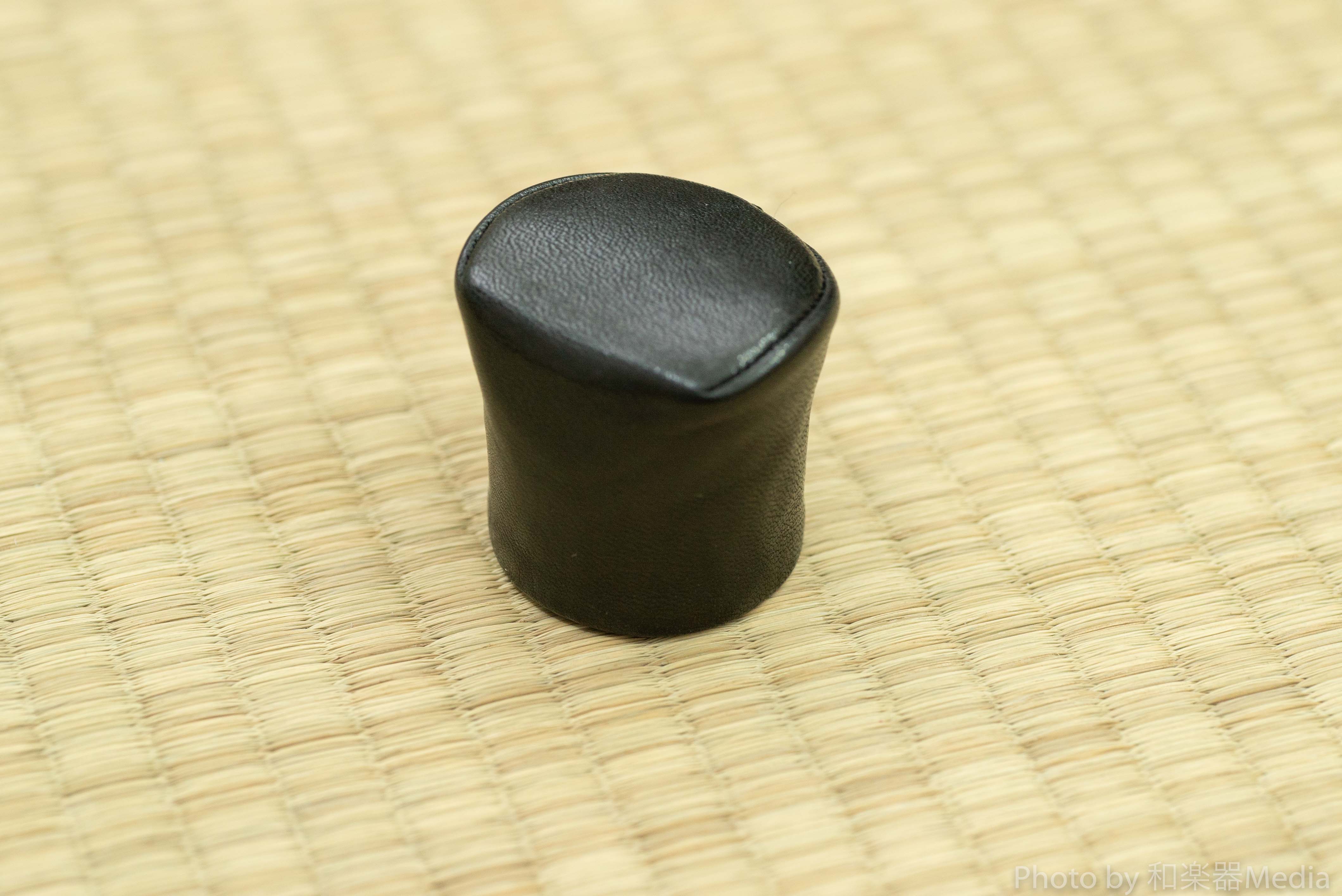 Mouthpiece cap is a cover to protect the mouthpiece (Utakuchi), which is also the life of the shakuhachi. It will protect firmly the mouthpiece by fitting.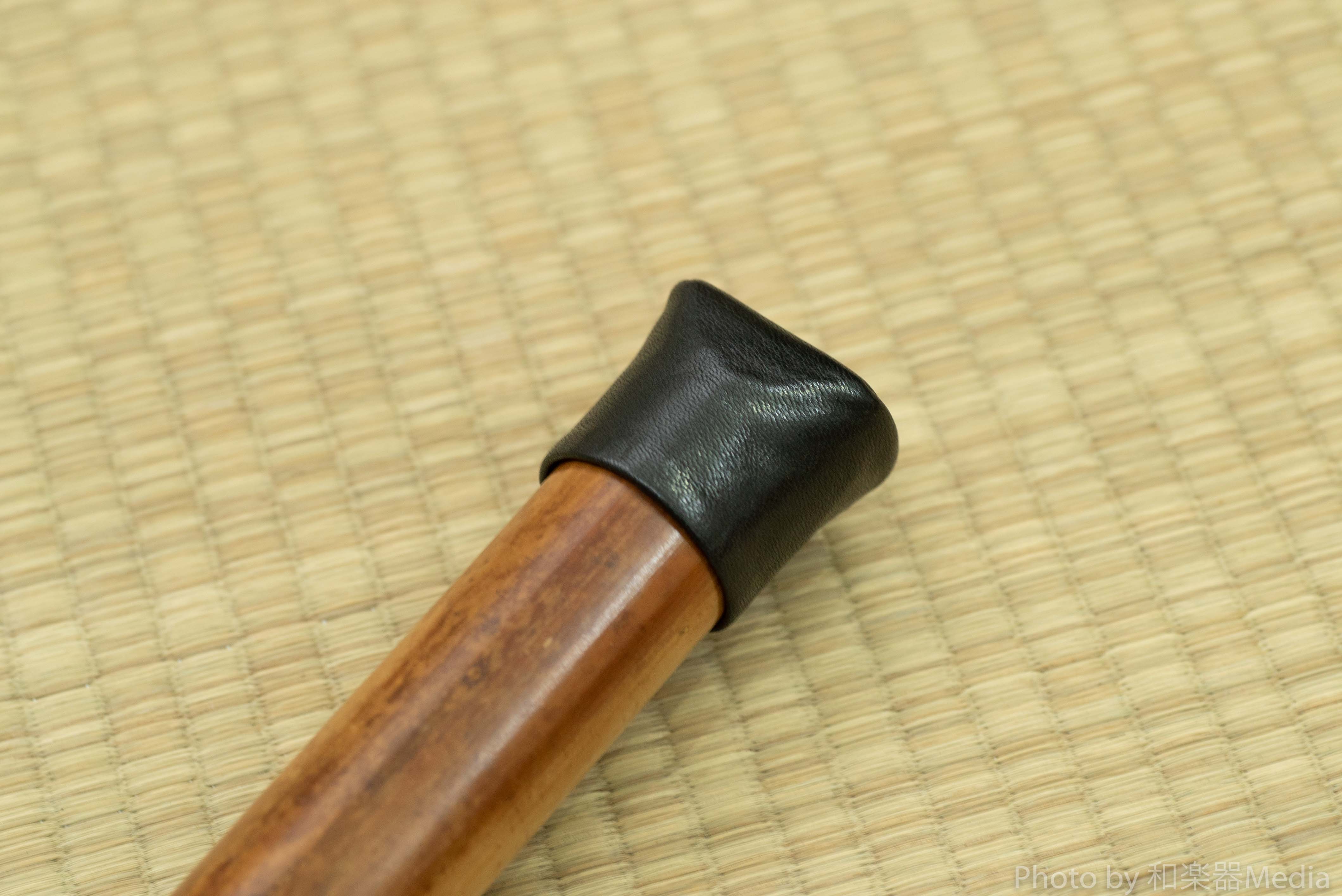 Magnitude There are many, but you can generally buy at about 10$. Because there is a size to match the shakuhachi of the caliber, the time of purchase, please be purchased from firmly measure the size.
Also or a thing of one size fits all.
Tsuyukiri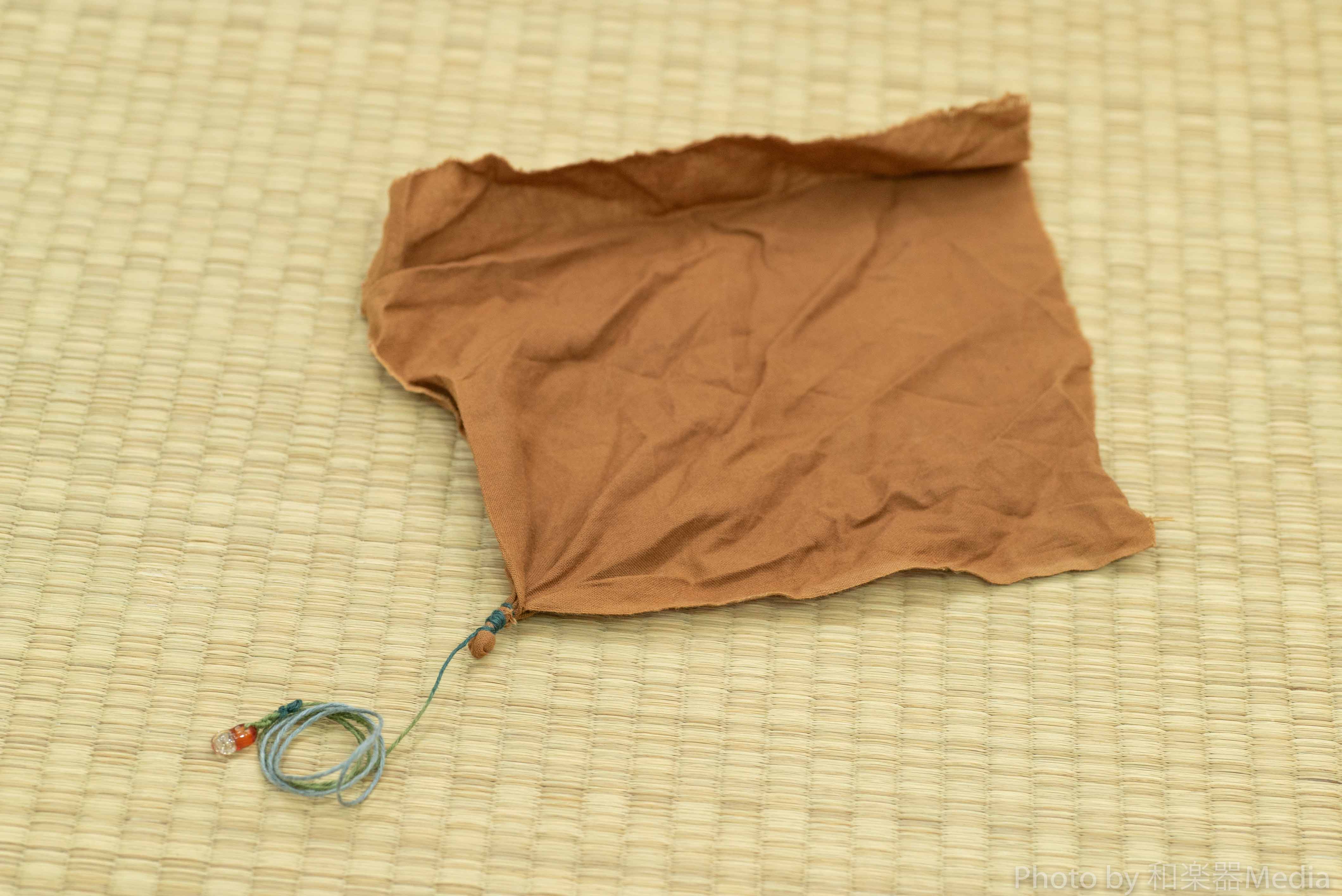 Tsuyukiri is a tool to wipe the dew in the tube that occurs when're playing the shakuhachi (water droplets generated by condensation).
Wipe off any moisture through Tsuyukiri.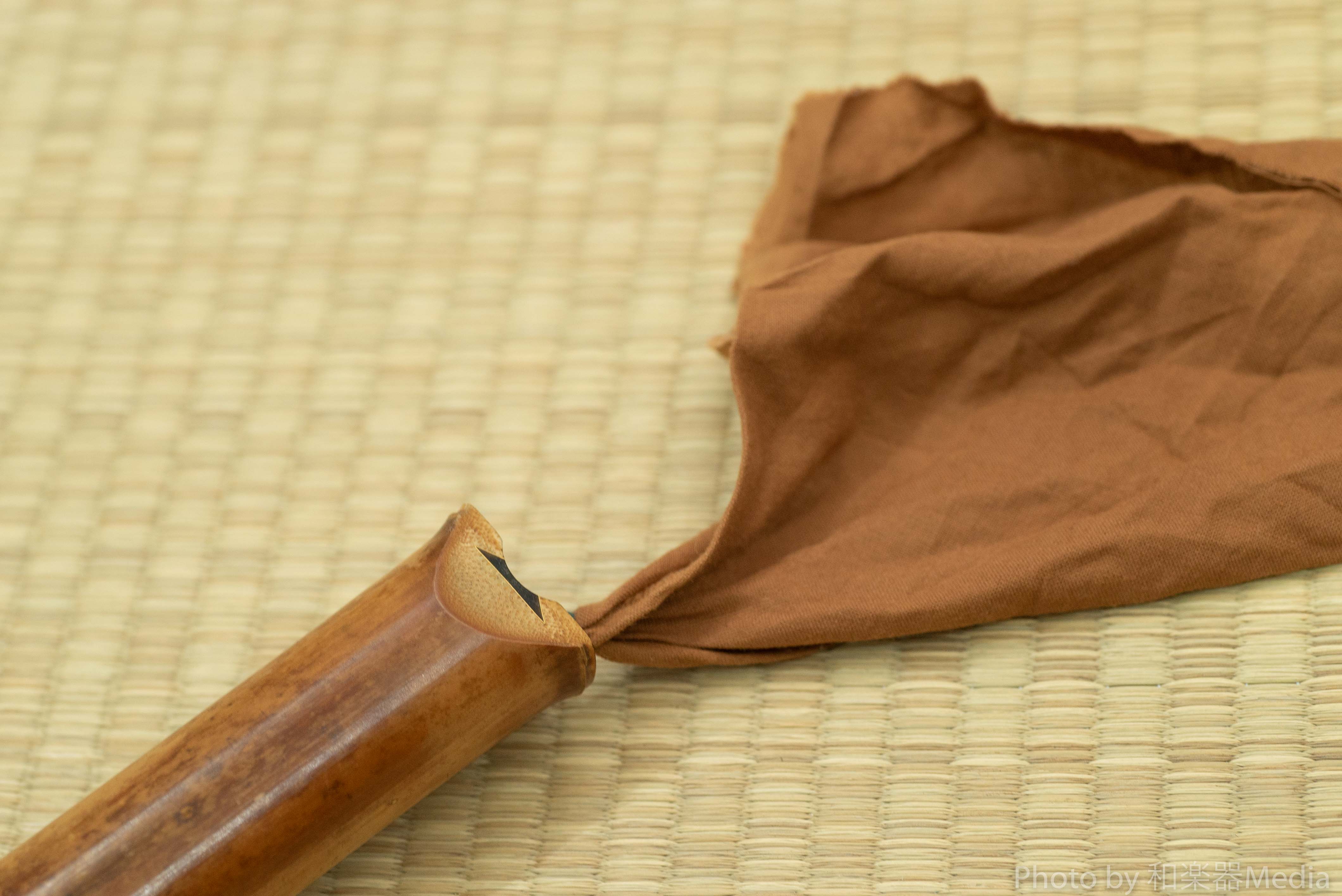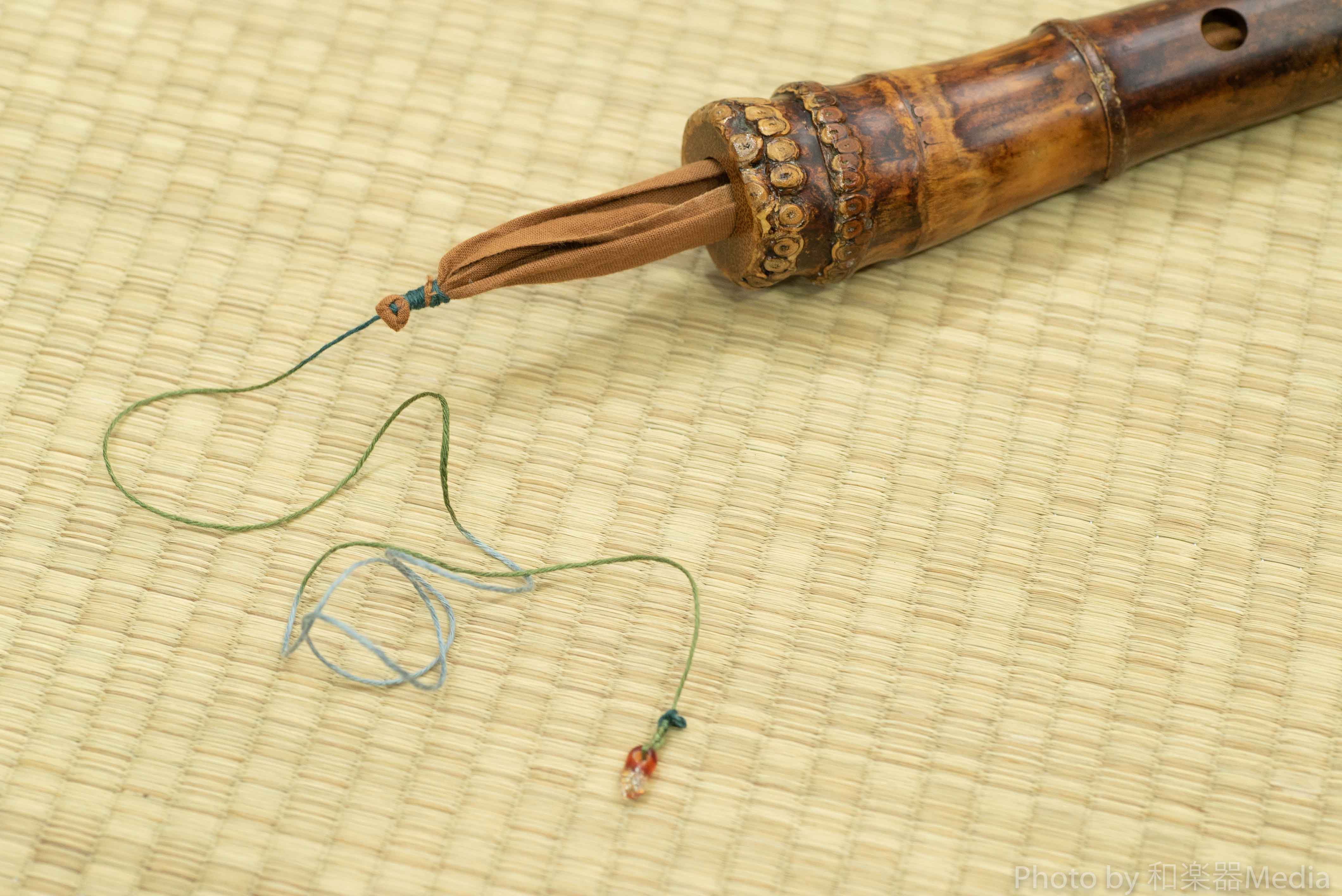 Tsuyukiri also can be purchased at 10$. In addition, Tsuyukiri it is also possible to make if there is beads and yarn, cloth of moderate weight. (Tsuyukiri photos towel of cloth, hemp, has been created in the smaller of the dragonfly ball)
尺八用つゆきり 標準用 | 尺八・篠笛・能管の販売 
尺八の尺八用つゆきりです。尺八内部にたまる露のふき取り布。おもりはステンレス製。※プリントされている虚無僧の色は在庫状況により画像とは異なります。
Shakuhachi Case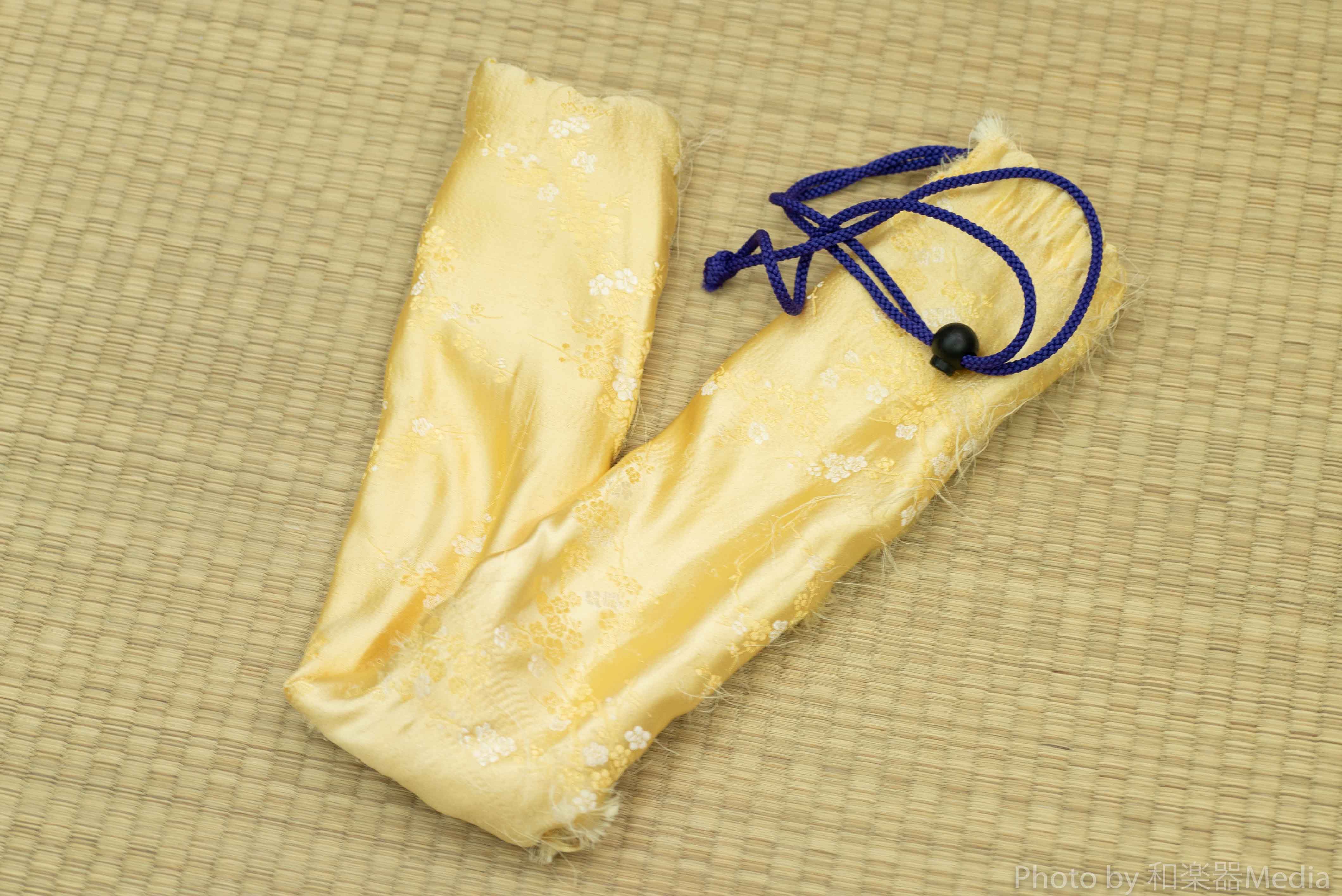 In case of order to put the shakuhachi, and fabric of soft cases and hard cases, such as photos. The hard case there is a plurality of put the case from one.
People who are put in a soft case is often impressive.
Price is different in some of the kind, but to roughly 45$ or more. If the soft case, you can also make your own quite easily.
https://item.rakuten.co.jp/shimamuragakki/os0011734/
【廃番】尺八ハードケース | 尺八・篠笛・能管の販売 
尺八の角型尺八ケースです。表面はエンボス加工、角型で重量感・高級感があります。
教則本
Didactic book is useful to have one book is on hand.
It is written from most of the way play of sound in the instruction book until the maintenance method of bamboo flute. Will not essential if you do on his own.
In addition, since in the instruction book rests a japanese popular song for advanced users from the rudimentary song Also facing the voluntary practice.
神永大輔:尺八をはじめる本。CD付 尺八入門 (教則本) | 神永大輔 |本 | 通販 | Amazon
Amazonで神永大輔の神永大輔:尺八をはじめる本。CD付 尺八入門 (教則本)。アマゾンならポイント還元本が多数。神永大輔作品ほか、お急ぎ便対象商品は当日お届けも可能。また神永大輔:尺八をはじめる本。CD付 尺八入門 (教則本)もアマゾン配送商品なら通常配送無料。
Shakuhachi will be able to self-taught? Lesson is necessary?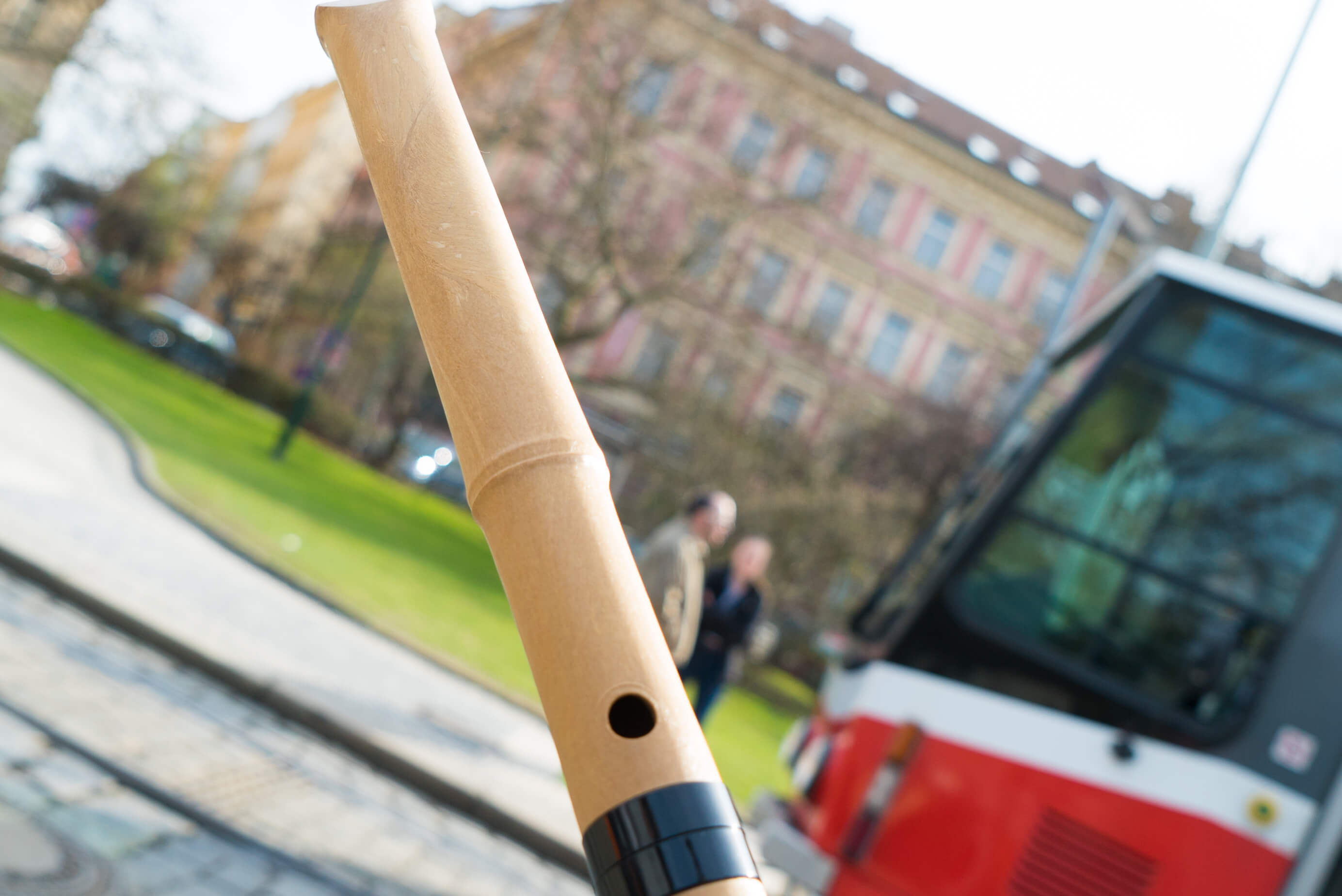 Shakuhachi is a difficult instrument to do on his own when compared to other Japanese instruments.
The step of issuing a sound, long tone, clean out the sound, and so indulge a song There are various stages, you can be who will follow the teacher if go step by step smoothly.
In modern times, not only the form of the lesson was firm, so you can get taught in a variety of ways to workshops and a single lesson format, you can practice to suit your pace. See also this article with respect to form.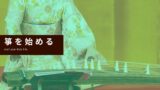 お箏を始めよう!!お箏を始めるのに必要なものって何?
和楽器の中でも触れる機会が比較的多い楽器『箏』。 実際始めるとなるとどんなもの...
Shakuhachi feel free to start easy to sum musical instrument! Those who are worried from all means experience! !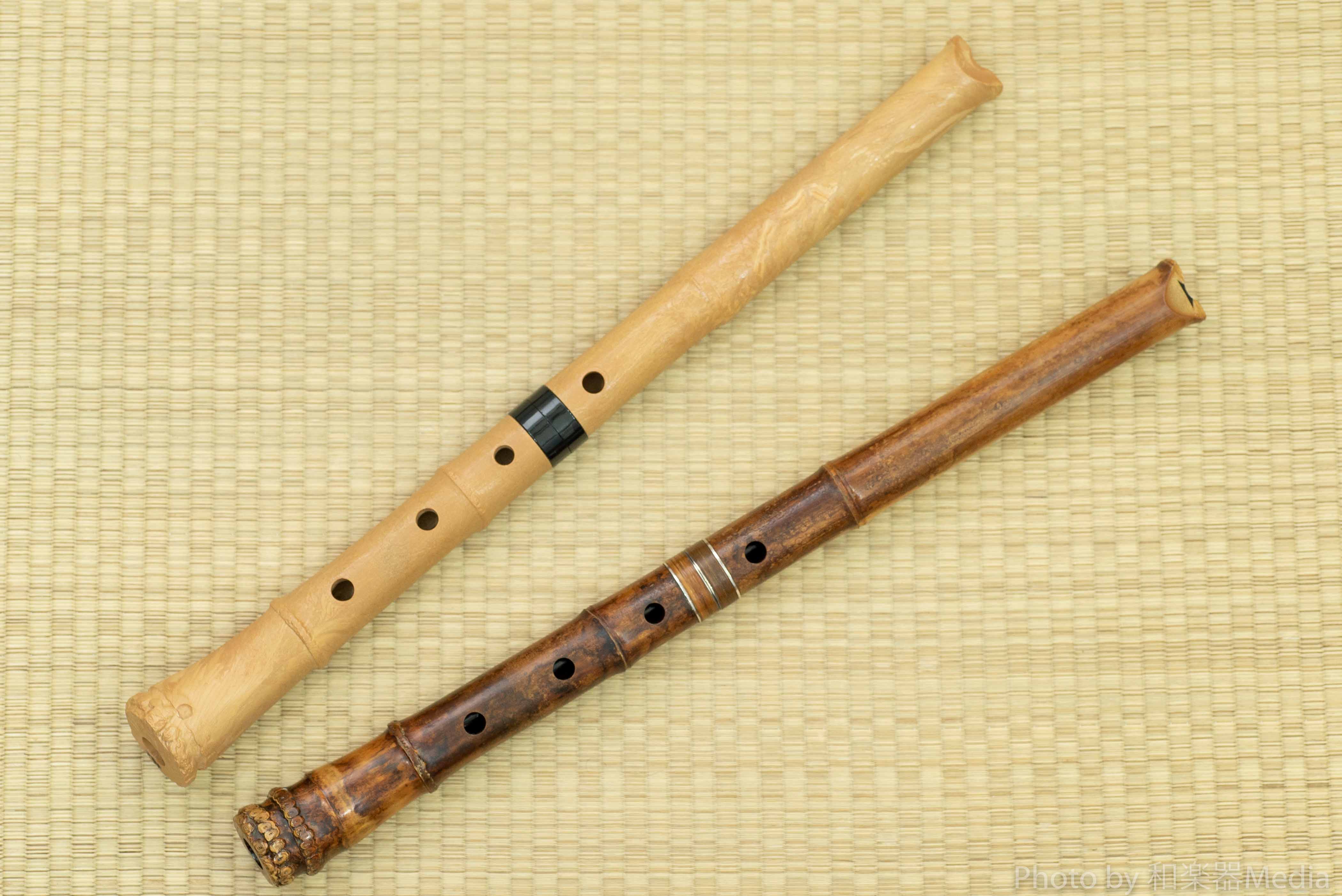 Since the shakuhachi is feel free to start easy to sum musical instrument, why not anxious First try through from such experience classroom professional teacher is held?
Shakuhachi is a musical instrument that has spread deep world in a simple musical instrument! ! Why not try except us deep world.